Happy Holidays, Seasons Greetings, Merry Christmas, Happy New Year, and have a great Kwanzaa and Hanukkah, too.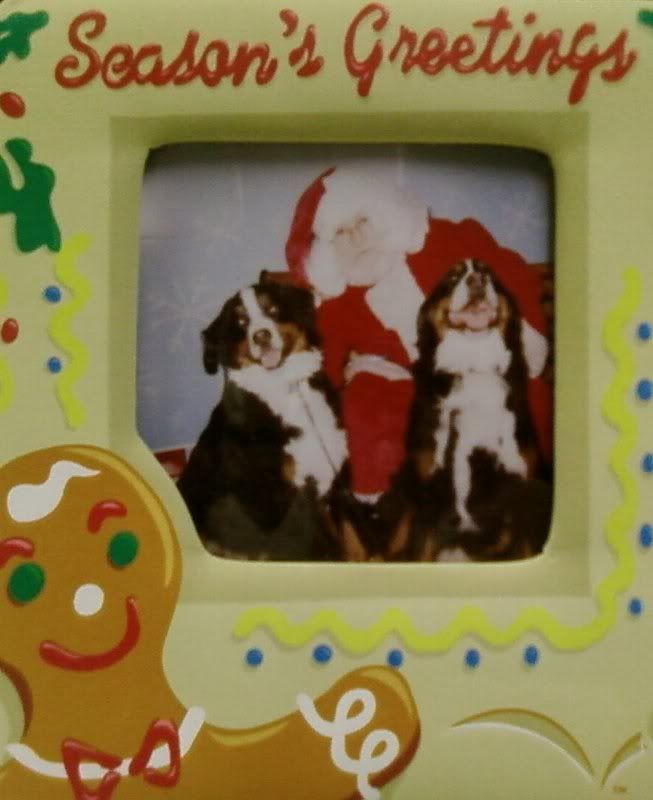 It's been a busy holiday season, and I've been meaning to write about it all along the way. Instead, I have to settle for this wrapup.
Of course, there were the typical activities of shopping and gift wrapping, decorating and putting up the Christmas tree, all very time-consuming in and of themselves, and oh-so-rewarding as we admired our Christmas finery.
But then there were the other projects.
Like the simple "We were thinking of you this Christmas" gifts that Dave and I put together this year. The afternoon we spent compiling a mix of our favorite songs from throughout the year, and the evening spent making peppermint bark, then packaging it up. (The bark is long gone.)


Like the evening Dave helped me bake cookies so that I could bring them to a coworkers' Holiday Cookie Exchange. Yummy Heath Bits peanut butter cookies.


Like Christmas Eve spent baking pumpkin pie and mixing together salmon dip. (Now that truly brought back memories. Growing up, Grams used to stay with us over Christmas, and we'd spend Christmas Eve in the kitchen mixing up all sorts of goodies -- fudge, Divinity, Parker house rolls from scratch, all sorts of things.)


Like the holiday parties with friends, family and coworkers in the weeks leading up to Christmas. (The potluck at work always amazes me with its broad ethnic varieties in foods. Love it. And, of course, I've already written about the PAWS event.)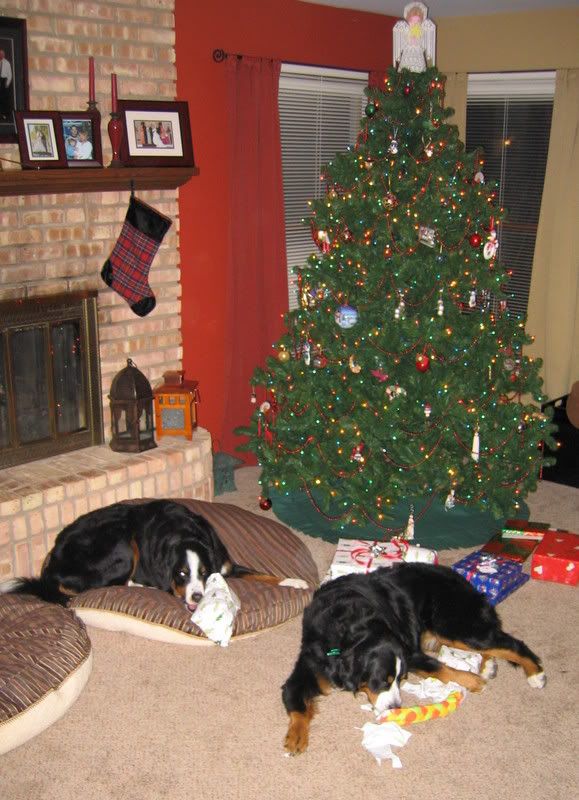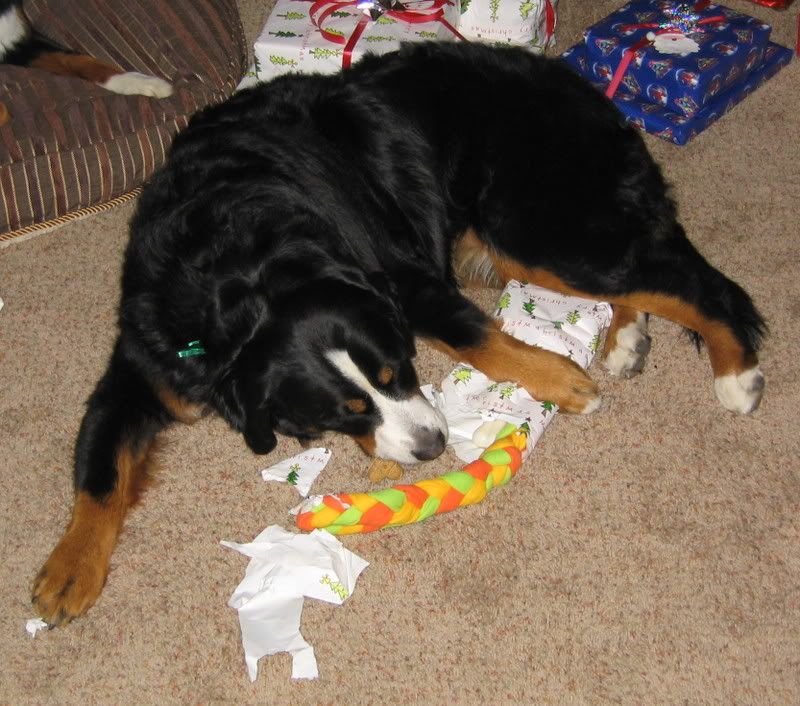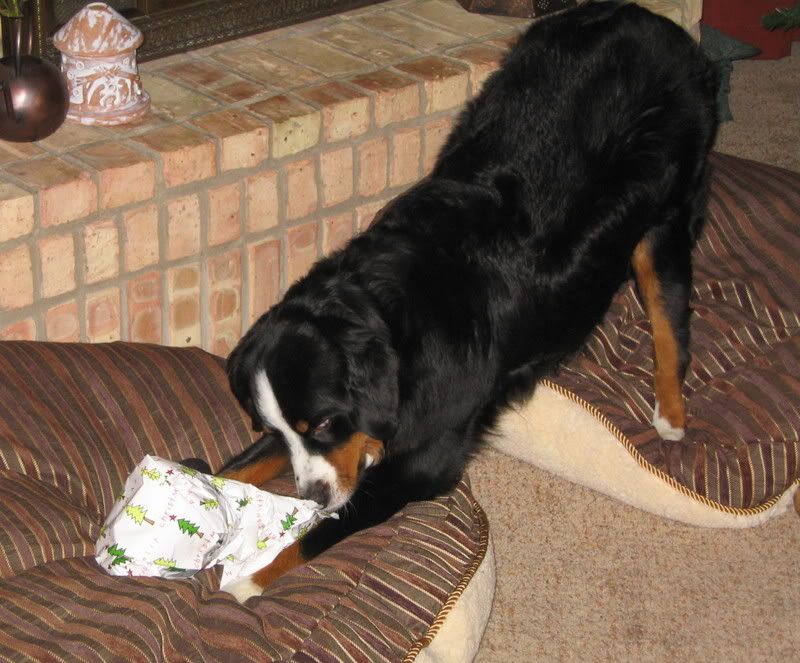 Then, all the lead-up was over, and we had the usual scramble on the actual holidays -- Christmas Eve at my sister's house, Christmas morning at my Mom's house, Christmas dinner at Dave's aunt's house -- all within 15 minutes drive.

And then we had our family tradition on Boxing Day (Dec. 26) of going out to breakfast followed by some sale shopping at the Hallmark store.

And just when we thought it was winding down, there's the New Year. There are the friends and family coming over to our house this Eve, and the open house at my sister's New Year's Day. The cooking, the cleaning, the preparations. And the cleaning afterward.

And then, when it all winds down, there's the un-decorating. Boxing things up for next year. Heaving a sigh of relief that the Christmas clutter is all gone.

But that's next weekend. Next year.

For now, I'll be happy to finish this wrapup and end this with a simple message: Have a Happy 2007.