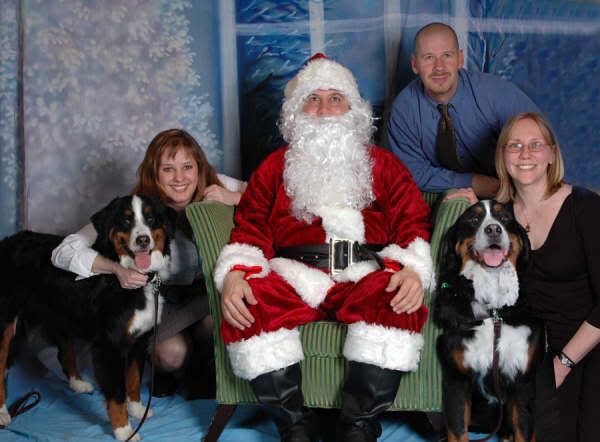 Loki and Thor have really been spreading the good cheer among less fortunate dogs and cats this Christmas.
Monday night, we took them downtown to the Santa PAWS Howl-iday Party for the Chicago-based animal rescue group known as
PAWS
. The party was an hors d'oeuvres and cocktail event at the
Hotel Monaco
.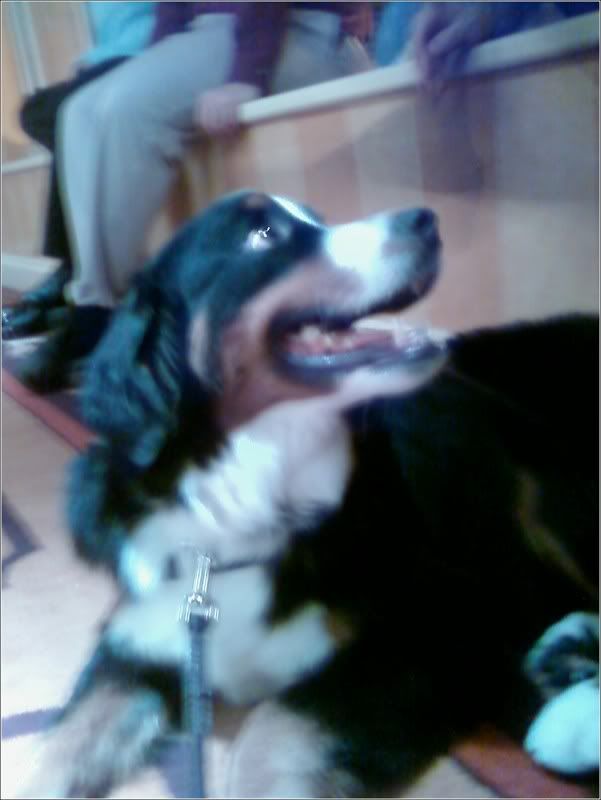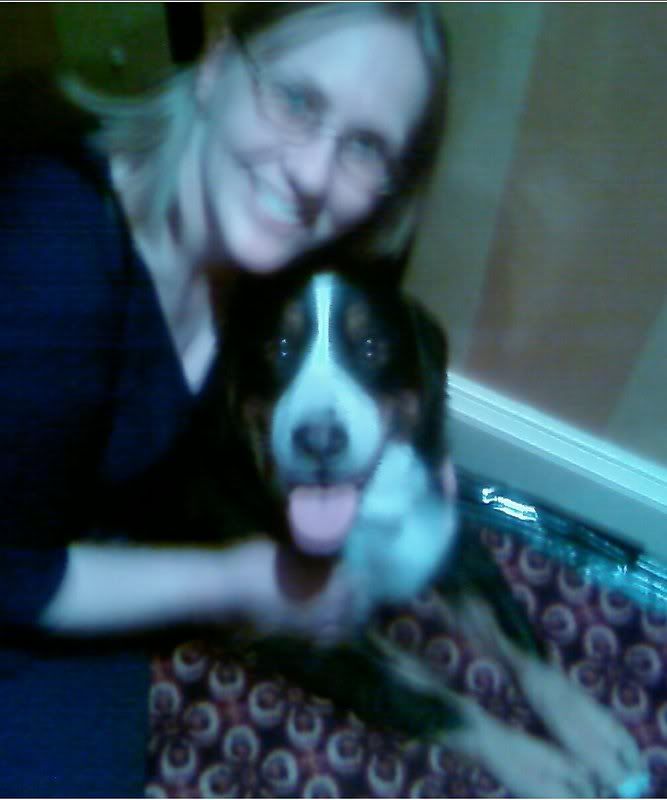 Marriott alerted us to the event a few weeks ago, and we thought it would be fun. So we got the dogs groomed, dressed ourselves up, and met Marriott at the hotel that night.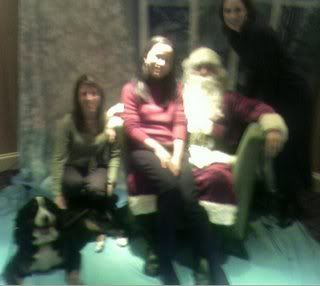 Loki and Thor were really popular, and many photos of them were taken. One company was filming 30-second segments of the dogs to maybe appear in a DVD release for dogs next year, a magazine snapped a shot of Dave and Thor, and a PAWs representative took a photo of the four of us together. (Who knows if anything will ever happen with any of those.) We even loaned Loki out for a photo with Santa to a group of women who didn't bring a dog of their own. (The photo at right was taken with their camera phone.)
We, of course, had to sign up to get our photos taken with Santa. Thor wasn't too keen on getting too close to the guy, but cooperated. Did they come prepared with Christmas lists for Santa? You'll have to ask them. (Good luck.)
This wasn't Loki and Thor's first visit with Santa this year. A few weeks ago, we ran into Santa at Petsmart. (Proceeds for the photos going to dog/cat charities.) We had trouble getting a good photo, so here are all three poses. I think they work well as a series.