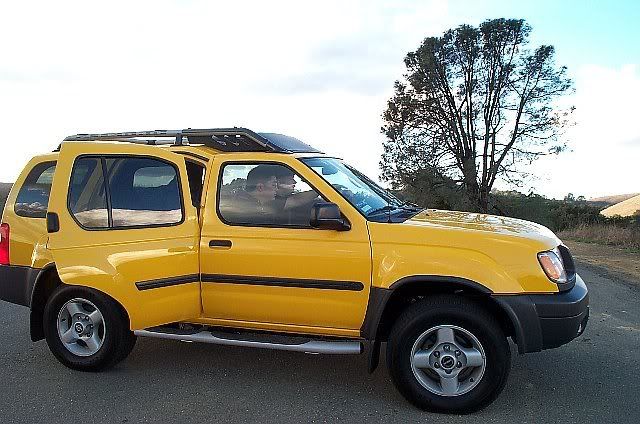 My little yellow truck just hit 100,000 miles yesterday.
Of course, I managed to miss the grand moment. Saw it 20 miles pre and 30 miles post. It's probably for the best that I missed it, because I might have been tempted to pull out my camera and document the event. Using a cell phone while driving is bad enough, but using a cell phone to take a picture while driving has to be much worse -- and who would want to see that photo anyway?
I'm probably jinxing myself here, but my 2001 Nissan Xterra has spent her working years doing the daily commute in the Chicago area, and shows no signs of even contemplating retirement yet.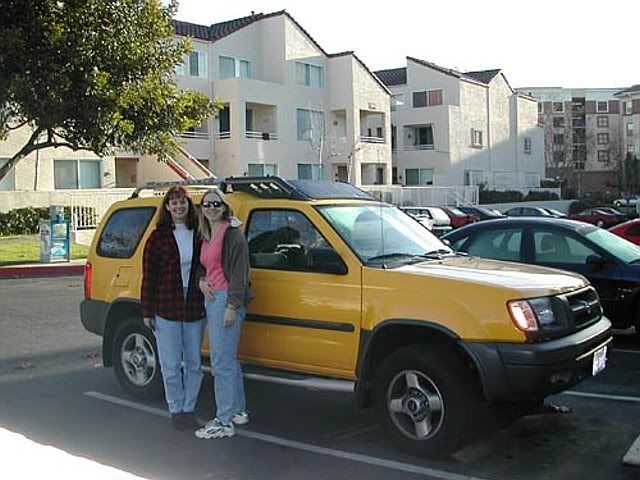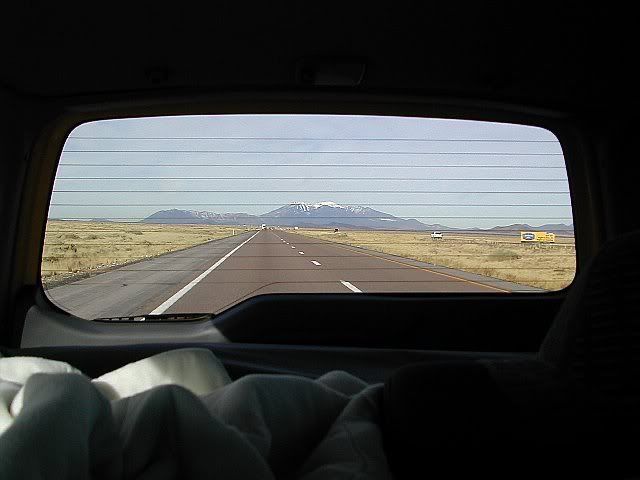 Oh, I remember when the little yellow truck was young. She cut her milk teeth on the steep grades of California Street in San Francisco, showing off for all those ancient cable cars chugging alongside her. She wasn't even a teenager yet when she carried
Marriott and me cross-country to Chicago
. (Am I carrying the metaphor too far? By "wasn't even a teenager yet" I mean she hadn't hit 10,000 miles. Oh, and did you catch the cross-country reference? Xterra. Cross-country. Get it? Talk to me privately if you didn't.)
The little yellow truck is the third vehicle I've gotten to drive past the
centenarian
mark.
First there was the blue muscle car - a 1972 Pontiac LeMans (350 V-8) that my grandfather used to own. The only thing that would have made her cooler (all the guys told me) was if she had two doors instead of four. But, hey, we all have our faults.
Then there was my little red car - a 1991 Pontiac Sunbird. She had front-wheel drive, a sun roof and a really nice ability to never show her dirt (one of the guys at work was constantly asking if I'd just gotten her washed -- like I could afford to pay for regular car washes while working at a weekly newspaper). In her later years, the little red car
developed a few quirks
, but she served me well.
I guess I have a thing for thinking about my cars in terms of color, but at least they have color. All my husband's cars over the years have been the "little black car" - how boring. ;-) But, then again, my husband and I don't always agree on nick-names, as he likes to call my Xterra the "big yellow bus", which actually brings to my mind images of those short buses the school district used to drive students with special needs. I digress.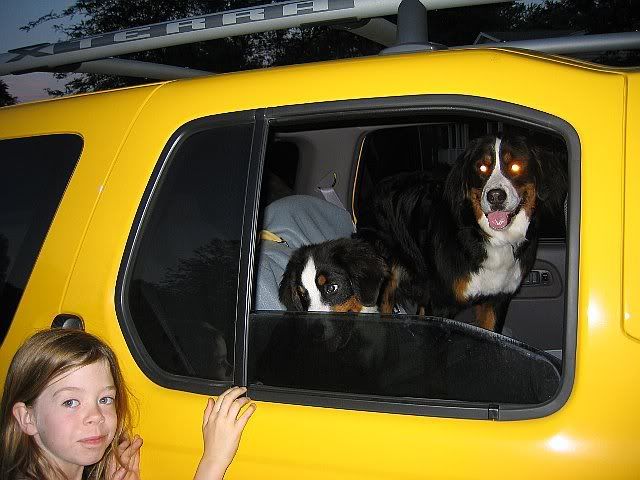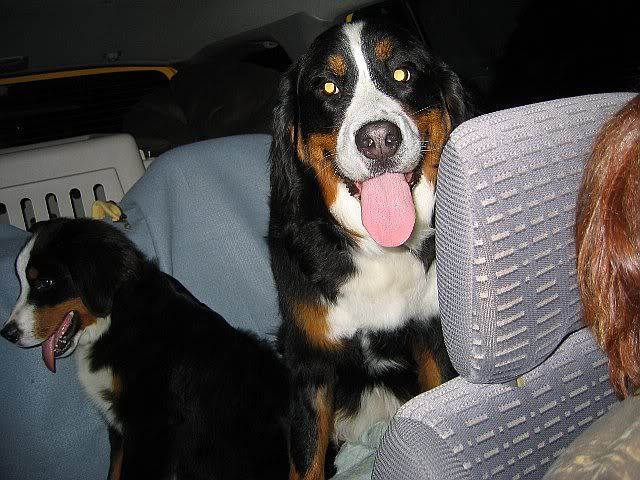 Since this is a post in praise of my little yellow truck, I won't complain about her gas mileage. It's a fault that's not unique to her. Most of her friends on the road are guilty of the same.
Instead, I'll praise her for her virtues. Her faithful service. Her ample passenger and cargo space (Loki and Thor positively adore her). Her stadium seating and rooftop basket that give her a distinctive profile. And her quirky little first-aid kit that gives her such a cute bump on her rear, even if the kit contents are probably out of date now.
I'll stop blathering on now. I know she's just a car. But yet...