Since Harry Potter wasn't out yet, I'm sure you're wondering what I
did
get to read on my summer vacation this year -- You are, aren't you? ;-)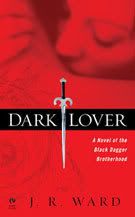 The first book was J.R. Ward's
Dark Lover
. Jules suggested this series and I 'm hooked. The Black Dagger Brotherhood. Vampires. I'd started the series by reading the third book,
Lover Awakened
, last month. Yeah, I know, jump into the middle. But I'm fixing that.
Dark Lover
is the first book in the series, and now I'll continue in order. There are two other book in the series out and one due for release in October. You bet I'll be reading those soon.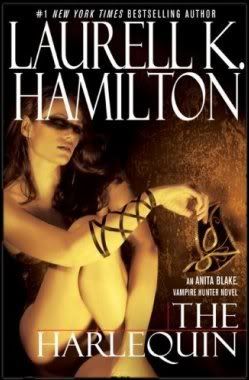 The second book I read was Laurell K. Hamilton's
The Harlequin
. I've been hooked on this series for a long time -- it's 15th in the Anita Blake series. Vampires. Werewolves. Necromancers. All sorts of paranormal critters. Hamilton is one of the few writers that I always seem to make time for. Love her work.
Those were the only two books I read. Based on those two, you'd think I have a thing for vampires. But it's not the vampires that do it for me -- it's the paranormal settings, and so many paranormal romances these days have vampires. Plus, I like reading strong, alpha male characters, and vampires make good alpha males. (
Note:
I said I like to
read
strong, alpha male characters. I could never live with one in real life. Too high maintenance.)