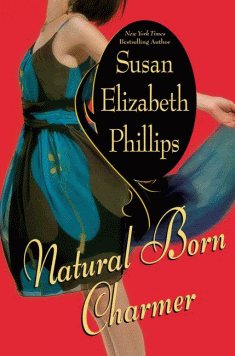 Another fellow Windy City writer whom I greatly admire has a new hardcover release coming out today.
I was a die-hard historical romance reader who had trouble suspending my disbelief in contemporary settings until I read
Susan Elizabeth Phillips'
books. I LOVE her heroes.
Natural Born Charmer
continues Susan's popular Chicago Stars Football team with Dean Robillard's story. I can't wait to read it.