His was a short life. Only six months. But it was a life filled with adventure.
He entered our lives one day in June, at a skills game at the carnival. He sat through a concert with us, then tagged along on the bus on the way home. Here, he met Thor. It was love at first sight.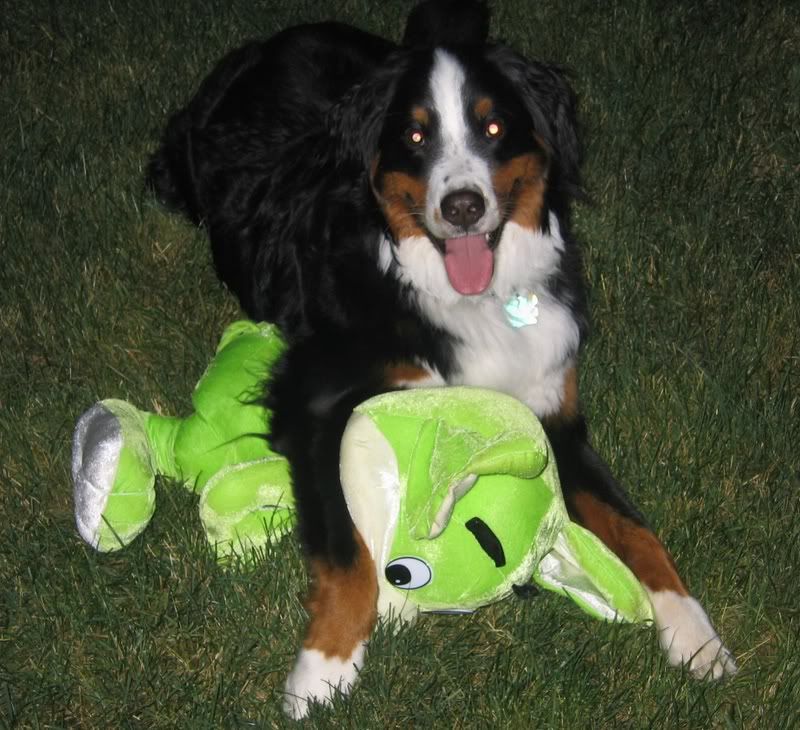 They wrestled together, shook and danced. Thor assisted him up and down the stairs. Slept with him, left him out in the rain.
He survived multiple encounters with Washing Machine. Until a seam began to fray. Then another. Stuffing started to pop out. Thor would pick at him, but he loved Mousie. Always carrying him by the neck.
Then, yesterday, more stuffing started to sprout, and Thor's animal instincts took over. There was stuffing in the family room, stuffing in the entry way, stuffing in the kitchen. Thor ripped the neck open wide, until Mousie was beyond saving.
It was a gruesome sight, indeed.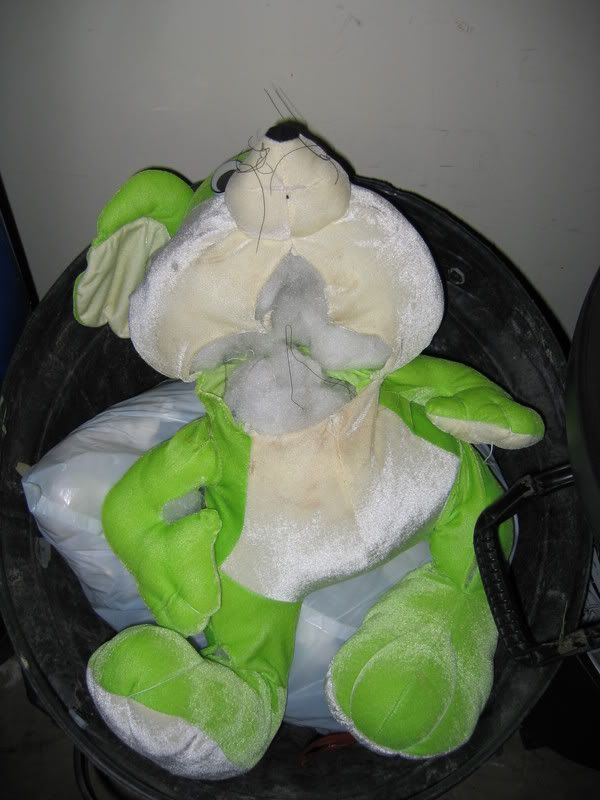 Now Mousie is off to stuffie heaven, when perhaps he'll meet up with Brown Bear. Thor left Brown Bear under a pile of leaves in the backyard, abandoning him to the whims of Lawn Mower. That, folks, was an even more tragic ending.