What a wonderful feeling. I'm looking at my shopping cart on Amazon.com and have, waiting to checkout, two books by former coworkers at the newspaper. Former fellow copy editors, no less.
The funny thing is that, content-wise, the two books are at different ends of the spectrum - one calling itself "a thrash novel" and the other by a Christian publisher.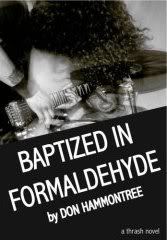 I keep in regular contact with
Don Hammontree
and have been watching closely as he prepared to publish his book
Baptized in Formaldehyde
. He wrote the first draft so long ago, I remember reading it way back when.
Finally, it's due to be released on Friday.
Here's the Amazon description of the book: "Steve left folk music in Peoria to join a rock band so loud and rude grown women called them names. But it wasn't all fun. His day job, for a sadistic boat captain, helped him redefine his notions of human filth. He also had to wonder if his legs were worth $5.50 an hour. Fueled by pizza and Pepsi, Steve learns the terrors of pleasure and the rigors of freedom. He also discovers that being 23, which sucks, ends too soon."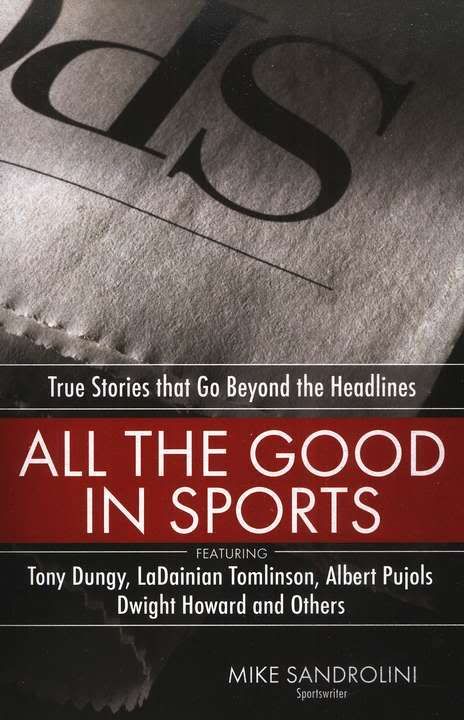 I haven't spoken to
Mike Sandrolini
in years, but I heard through the grapevine that he published a book last year.
All the Good in Sports: True Stories That Go Beyond the Headlines
"features 20 contemporary sports personalities who go beyond the headlines to candidly share how their relationship with Christ has helped them cope with a variety of difficulties, both professional and personal, and how in Christ they found victory in their personal lives," according to the writeup posted on Amazon.
Oh, and Sandro has a local booksigning coming up at 7 p.m. on Thursday, Feb. 28 at
Anderson's Bookshop
in Downers Grove. Marking my calendar now.

Update 11:15 p.m.
: Sandro just found this entry through the wonderful miracle that is the Internet, and reminded me that he and Don used to write dueling columns on the Op-Ed page of the newspaper. So, indeed, they've been at opposite ends of the spectrum for a long time now. :)
In addition, Sandro said he has another booksigning at 2 p.m. Saturday, March 8, at Border's Books near the Oak Brook Mall. Now I have two options for booksignings to attend.