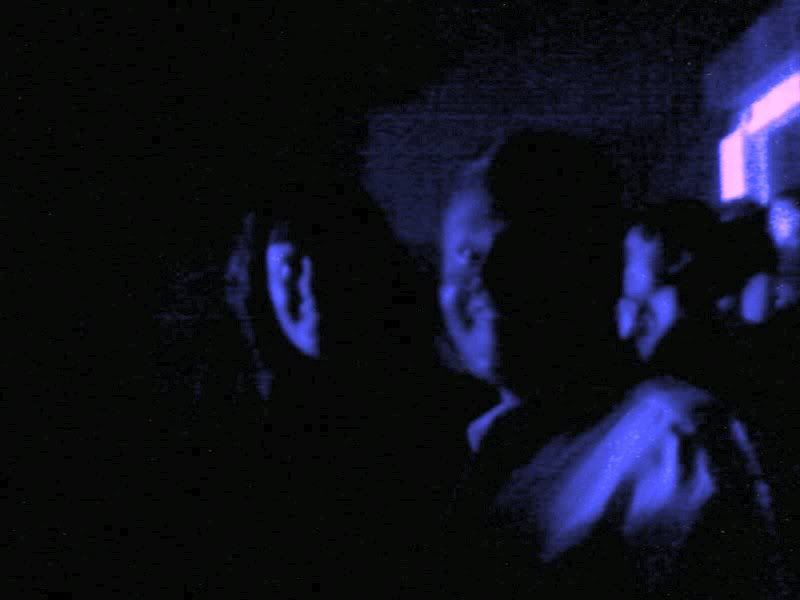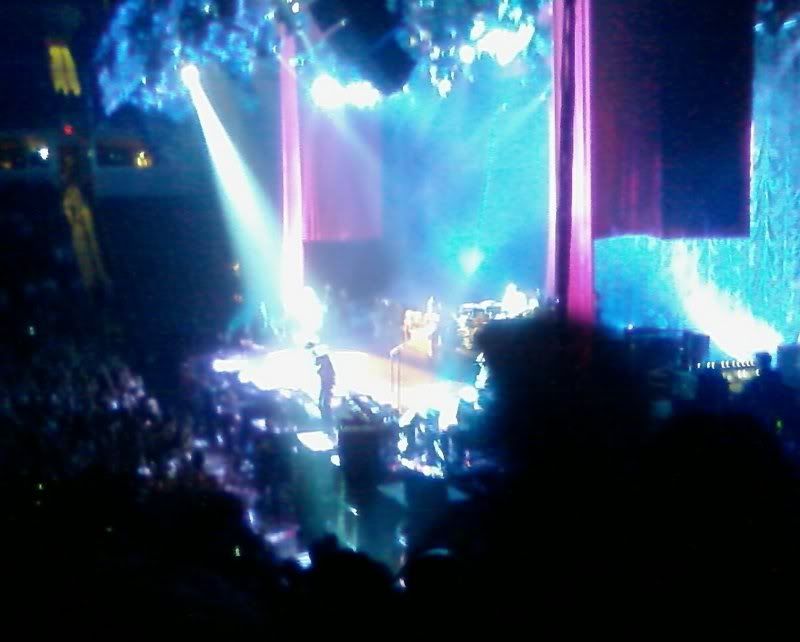 Not the best photos (hey, it's just a camera phone), but it was a really good concert.
In May, we saw The Killers perform at the new Sears Center in Hoffman Estates.
Fun show. Good energy. And the definite feel that the band was having fun, too, and didn't want the show to stop. There was an encore. There was another encore. We got up to leave. But wait, there was even more!
The Sears Center was a nice venue also. Not too big for an indoor arena. And, surprisingly, lots of options for buying alcohol and mixed drinks.