I was looking at photos from Thanksgiving two years ago, when we had a big snowstorm the night before. I really like these three photos.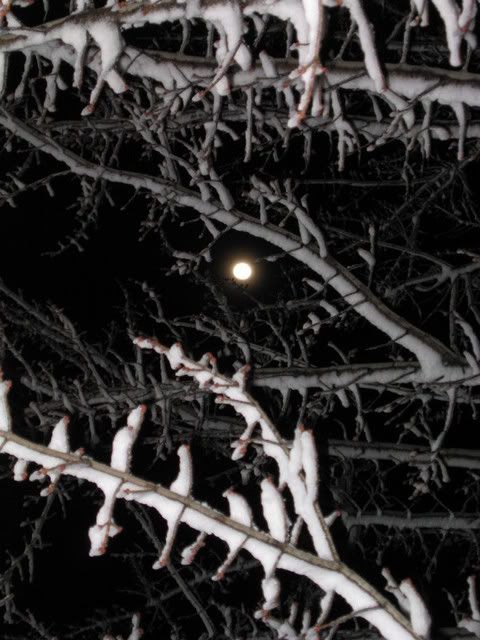 Moon through the branches #1.
[Addendum: You know, the more I look at this photo, the more I like it, especially the way the light hits all the layers of branches. Then, that last little branch up by the moon, instead of being lit from the front like all the rest, it's back-lit. I took this photo looking almost straight up through the branches of a tree in my front yard.]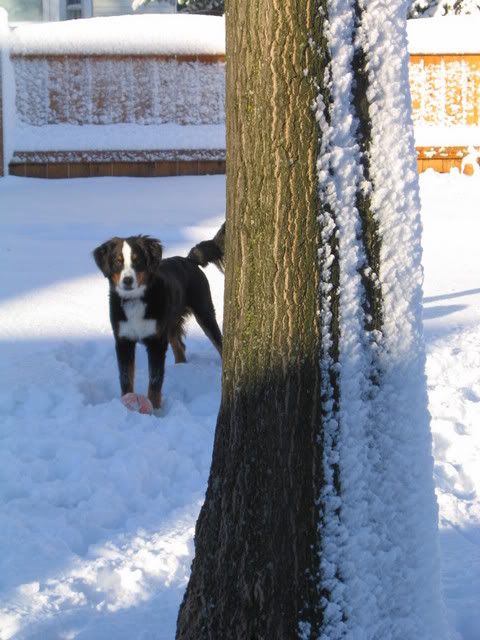 Moon through the branches #2
and
Thor hides behind the oak tree.