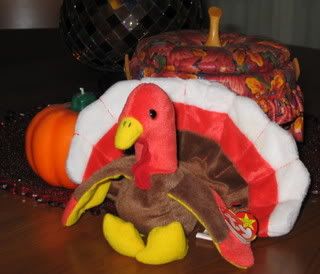 Remember all the things and people you're thankful for, then bring on the Pumpkin pie!
I found a Hallmark electronic Thanksgiving card that cracked me up. I can play it over and over again. I can't post it here, but follow this link for
We Want Turkey!
and listen for yourself. I think I'm suddenly a big fan of
Hoops and Yoyo
.