The following entry was recreated from an email sent out 6/16/04.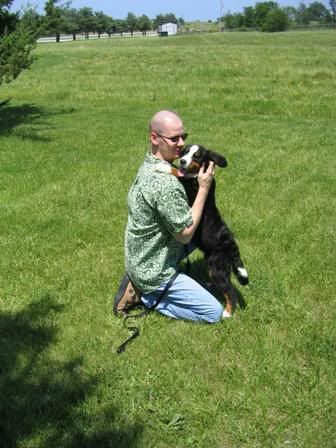 It seems that everyone in the Bernese Mountain Dog community says that one Berner just isn't enough. Well, that proved true for us. So meet Thor, Loki's new younger brother. Click on the link to
Ofoto
and look at the slide show to read the story of how Thor came into the family.